This weekend, my punk band
Chicken or Fish
shot it's first real music video. My friend Adam Ganser from USC film school directed it. He had a crew, two cameras, and lots of extras. We shot it in
The Violet Hour Studio
and the warehouse behind the new Hibbleton. It's gonna be awesome. We are finishing up recording our first real EP, and we plan to release the CD with the video and a little zine that we will make. Look for it come Christmas time--the perfect stocking stuffer. Anyway, here's Christie rockin' on the hood of an old T-Bird.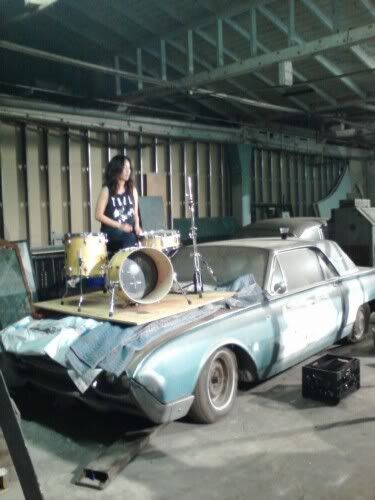 And here's Brian Lucett with his axe, and Adam Ganser, the maverick director:
Thanks to everyone who participated in this shoot! Chicken or Fish!