On Friday, March 2, during the second anniversary of the
Downtown Fullerton Art Walk
,
Hibbleton Gallery
and the people of Fullerton collaborated on a community mural called "Fullerton: City of Tomorrow." The intent was for people to write or draw what they would like to see in the future in Fullerton. The result was a crazy explosion of doodles, drawings, and text: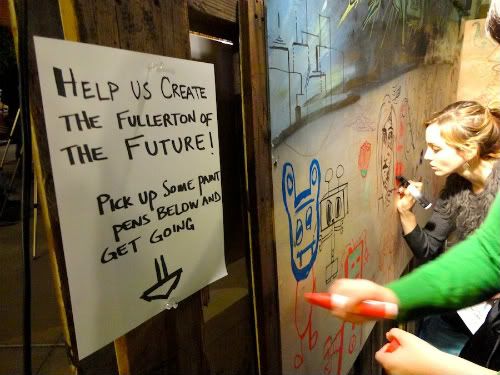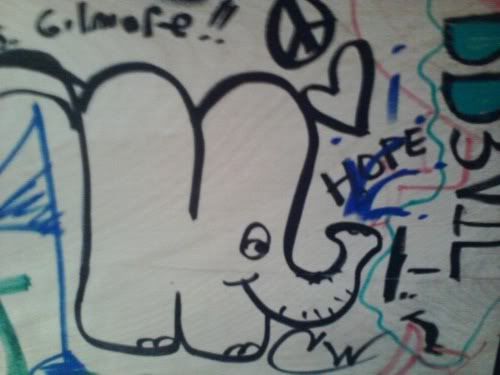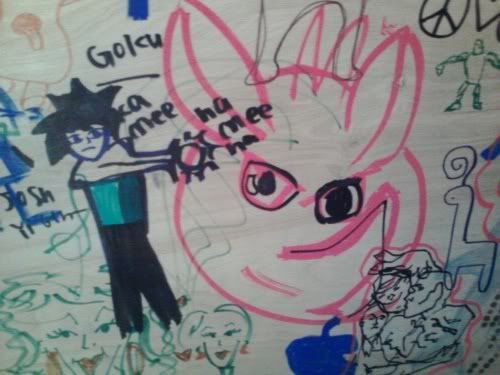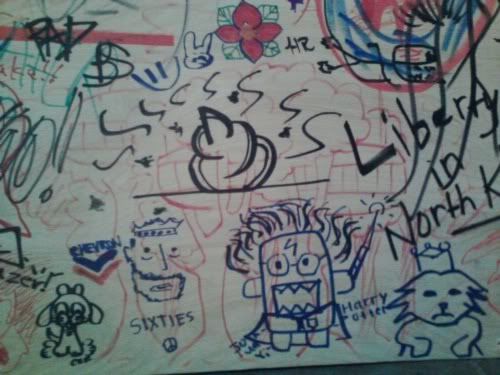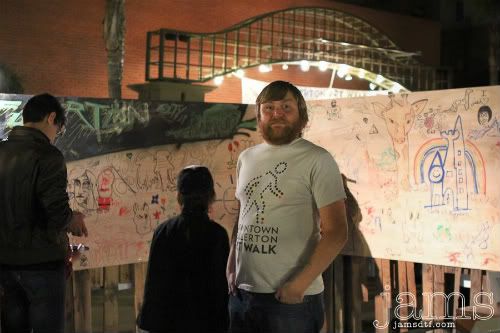 The idea for the mural came out of a growing realization and conviction that we get to make our own culture. We, as individuals and collectively, get to contribute to the way things go. If we sit back and passively take what we are given, the community might become shitty. But if we actively contribute from our hearts, we can make an awesome community.
As a gallery owner, I find myself thinking a lot about the purpose of art. Is it merely home decoration? I don't think so. I am convinced that one of the purposes of art is to envision the world not as it is, but as it can be.
I am convinced that a lot of the depressing things about Fullerton are the result of a failure of imagination: cookie-cutter tract housing, strip malls, 30 bars in 5 blocks, a lack of natural, open space. If there is any hope for renewal, for making things not depressing, it lies (in part) in the imaginations of the artists. Here are some things I can imagine for Fullerton:
Community Gardens Downtown.
Public murals that look to the future, and not just the past.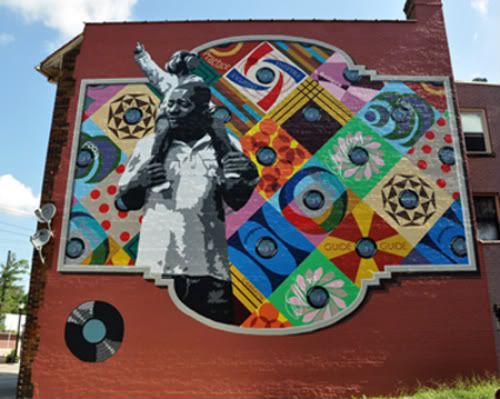 Wide bike lanes on Chapman and Harbor (and all streets).
Independent book stores Downtown.
Independent record stores Downtown.
Independent theaters (like the Fox, except open).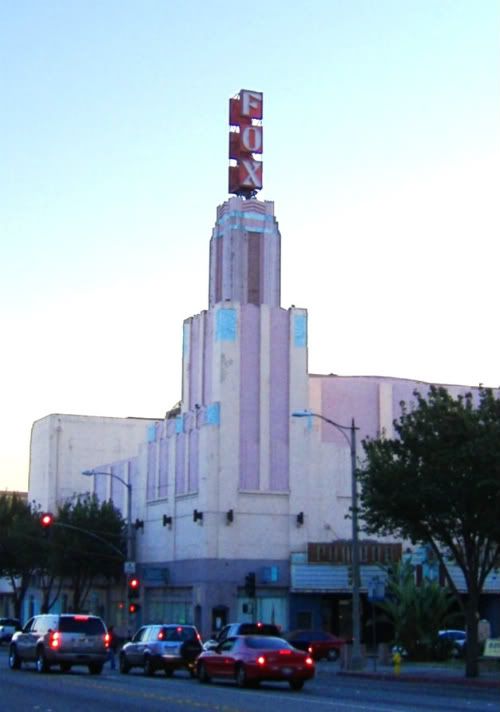 Natural (as opposed to man-made) open space (aka
Coyote Hills
):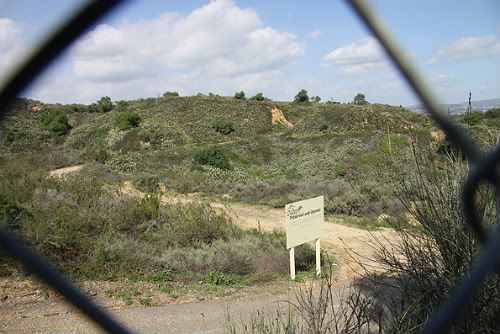 A Planetarium! So we can look to the stars.
What can you imagine for your community? An equally important question is: What can you DO to help make it real?