The following is an excerpt from a work-in-progress called The Town I Live In.
Fullerton is a rare city in Orange County in that it has preserved many of its historical buildings. Architecture offers a window on the past. The various styles of the buildings tell stories about when they were built. Many of the historic Fullerton buildings were in various "revival" styles, Spanish Mission Revival, colonial revival, Italian Renaissance revival.
But there are a handful of truly modern buildings, in the Art Deco style. Art Deco was a style that emerged in the 1920s and its purpose was to create a style of building that reflected modern life, that departed from "revival" styles. The two main schools of Art Deco architecture were Zigzag Moderne (more decorative) and Streamlined Moderne (more basic/streamlined). Here are four art deco buildings in Fullerton
Zigzag Moderne: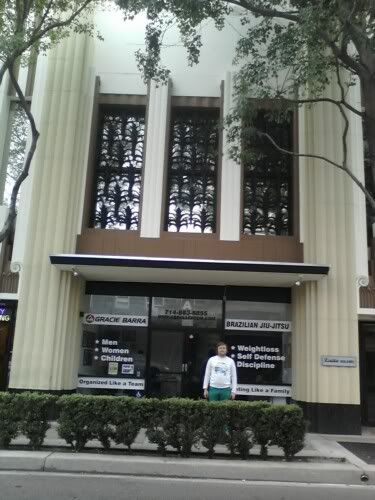 Rialto Theatre (1930)
219 N. Harbor Boulevard
Streamline Moderne:
Val Vita-Hunt Wesson Office (1939)
1747 W. Commonwealth Avenue
Adams' Barbershop Building (1946)
509 N. Harbor Boulevard
Gamble House (1940)
1313 N. Raymond Avenue
Photos by Jac La Tour
To read more about Art Deco in Fullerton, visit
FULLERTON HERITAGE
.