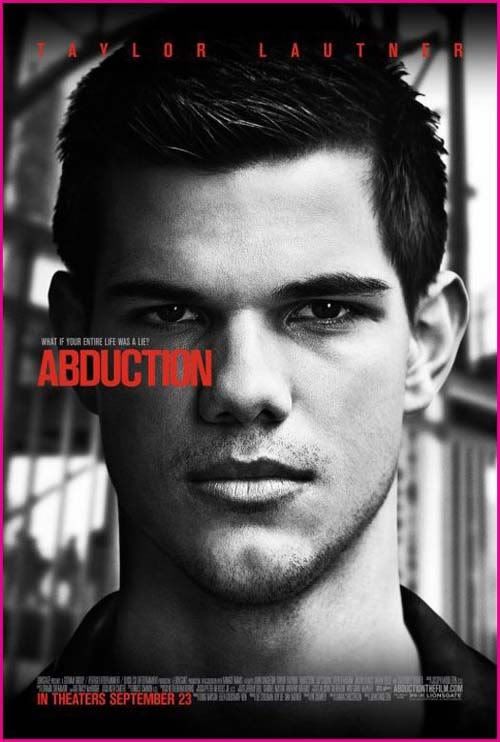 "Actual abduction may be preferable to the movie of the same name."
--Kyle Smith, New York Post
"...a sloppy, exploitative act of star worship created (if that's the right word for cynical hackwork) around Mr. Lautner, the pouty 19-year-old heartthrob of the Twilight franchise."
--Stephen Holden, New York Times
"Perhaps the only way to approach Abduction that will not result in a 105-minute boredom-induced coma is to think of it as a comedy, preferably with a drinking game attached."
--James Berardinelli, ReelViews
"Sadly, it's impossible to fake the faintest enthusiasm for this picture, which is a fourth-rate Hollywood thriller that bungles a lot of thievery from better movies."
--Andrew O'Hehir, Salon.com
"At not a single point in this movie is anyone abducted."
--Sam Bathe, Fan The Fire
"You look at the screen mainly because it beats staring at the auditorium walls."
--Matt Brunson, Creative Loafing
"When Taylor Lautner is the least of a movie's problems, be afraid."
--Tim Robey, Daily Telegraph
"Abduction is a brilliant action/thriller spoof that had me laughing from start to finish. Unfortunately, it is supposed to be an action/thriller."
--Tim Martain, The Mercury
"A soulless and incompetent action/thriller not even a veteran lead actor could save, let alone Taylor Lautner."
--Rotten Tomatoes
"...laughable ..."
--Claudia Puig, USA Today