While working in Hibbleton today, I met an artist named Marjorie Kerr, who participated in the International Cartoon Exhibition in the late 80s and early 90s. She gave me three catalogues of work from these exhibitions. They were all "mail art" shows, meaning artists from around the world were invited to mail their comics to Sadao Sakai, the curator in Japan, and he compiled them into books.
The first book I looked at was from the 1991 Exhibition entitled "People and Borders." I was so blown away by these international comics that I scanned some, and decided to put them on the web, because these deserve to be seen.
This is by a student from Ikeda Jr. High School in Japan: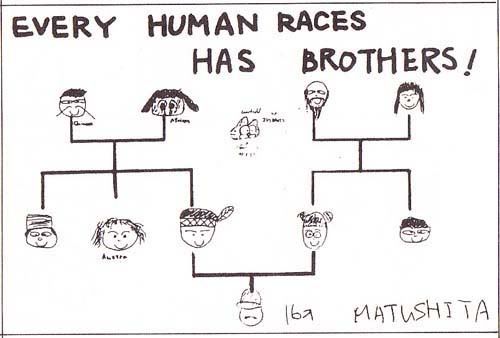 This is by Sergey Khasabov from the USSR:
This is by Puhin Zdenko from Yugoslavia: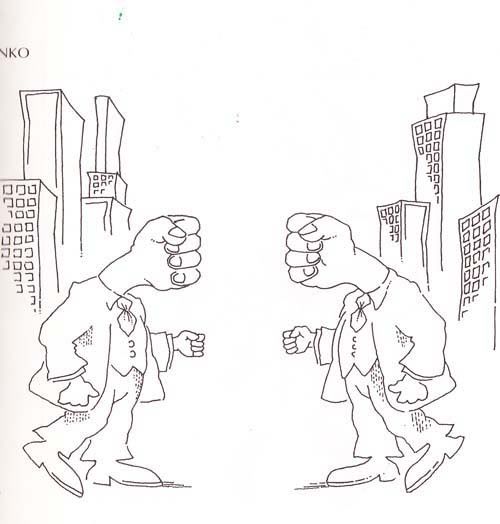 This is by Marjorie Kerr, the artist I met, who lives here in Fullerton:
This is by an artist from Korea whose name I did not know how to translate because I don't read Korean: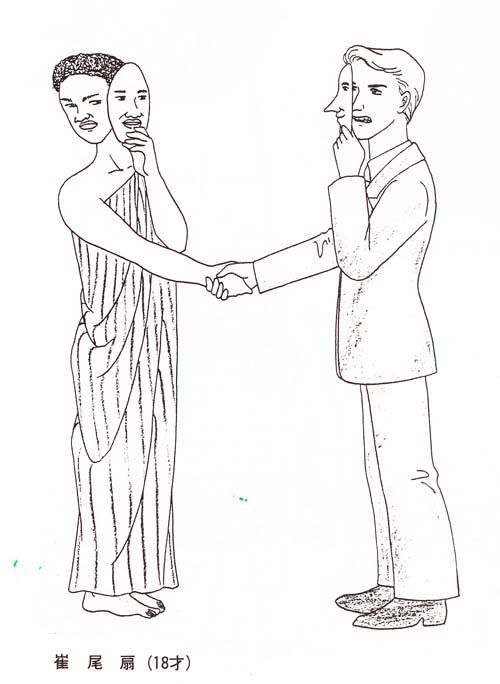 This is by Kent Myers from the USA: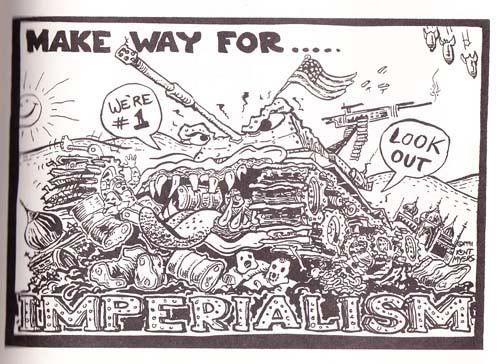 This is by an artist from Japan (I also do not read Japanese):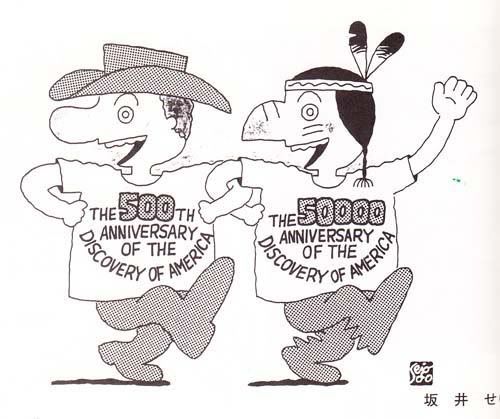 This is by Ivan Haramija from Yugoslavia:
This is by Igor Smirnow from USSR: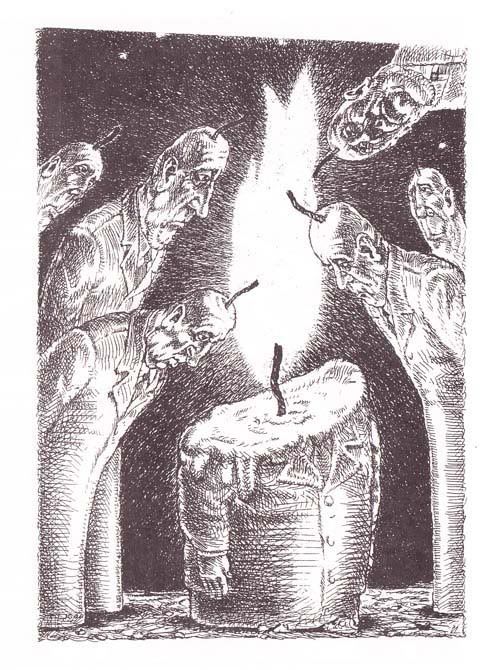 This is by Farouk Wagdy Ibrahim from Egypt:
These are by two artists from China: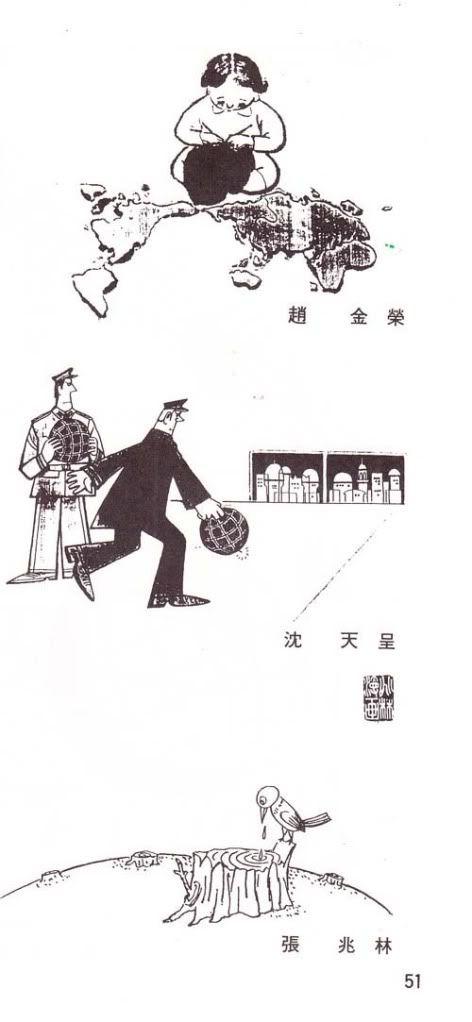 This is by Arifalia Bayrak from Cyprus: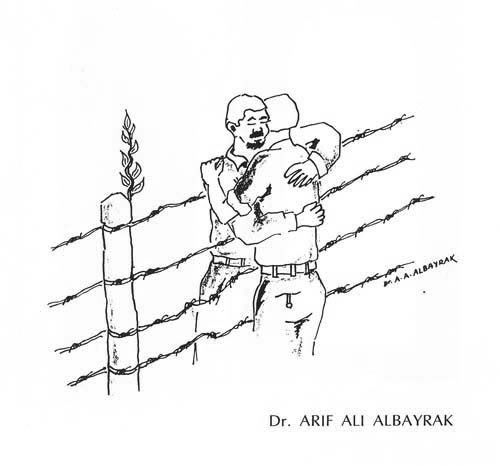 This is what the curator, Sadao Sakai, had to say about these comics:
Mankind, characterized by walking erect, has stumbled over an obstacle at his feet and lost his balance badly. The border lines drawn capriciously by him like an abstract painting put him into confusion. Many people have always been involved in ethnic wars without regard for the harmony between nations. The storm of battle leaves a deep scar among people, and the pain from it remains for a long time and eventually results in war again. The colour of the blood gushing out from the bodies falling on the fields is all the same. Mankind, who walks erect and has huge brain in his head must hold hands with each other to maintain harmony in the world.