The following is an excerpt from a work-in-progress called The Town I Live In.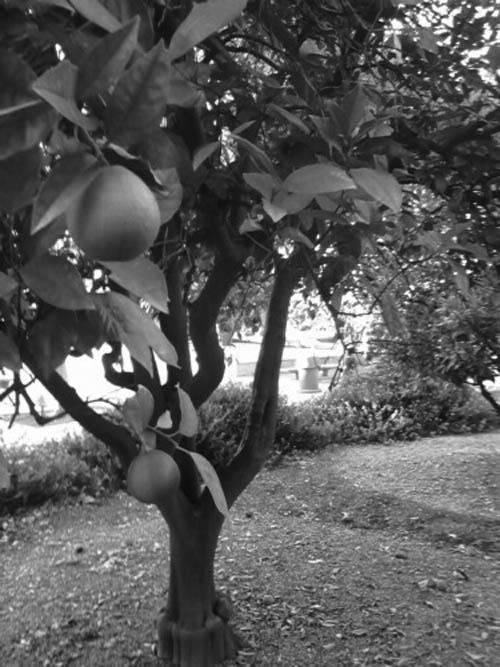 Did you know that the first Valencia orange grove in California was planted right in the middle of the Cal State Fullerton campus? Of course, back then, there was no Cal State Fullerton. In memory of the once rolling orange groves, there is a little planter on the CSUF campus with three orange trees, right between the Humanities Building and University Hall.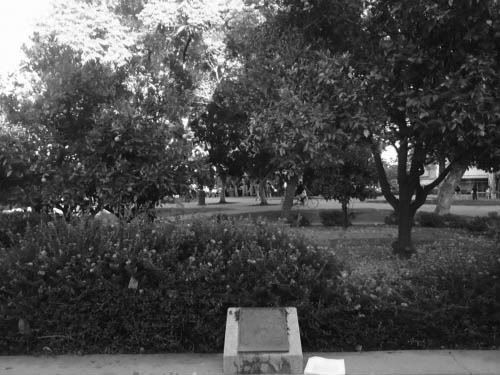 Here is a plaque explaining the significance of these trees: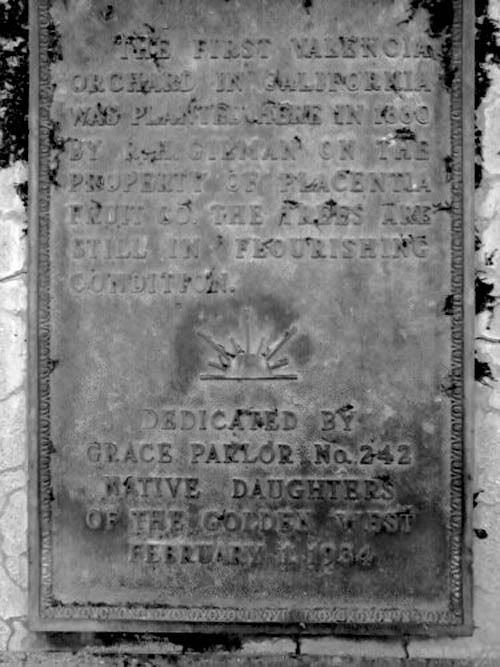 It reads, "The first Valencia orchard in California was planted here in 1880 by R.H. Gilman on the property of Placentia Fruit Co. The trees are still in flourishing condition. Dedicated by Grace Parlor No. 242 Native Daughters of the Golden West February 1, 1934."
I am kind of obsessed with old plaques. The other day, I was taking a walk downtown with my girlfriend and saw an old plaque on the side of the Fullerton Museum Center. I had to read it. "It's a plaque!" I said, excitedly, running over to check it out, "I bet it says that this was a WPA building!" My girlfriend smiled and sort of rolled her eyes, as if to say, "This guy and his plaques..."