FULLERTON PUNK IN THE 70s AND 80s
In the mid to late 70s, disco was king. The hippie movement had died, and musicians who were voices of protest and dissent (Bob Dylan, Joan Baez, etc.) seemed to go away or lose their audience. On the rock music front, you had the birth of what Mark Mothersbaugh has called "white concert rock"—bands like Kansas, Toto, and Boston whose message was basically, "I'm white, I'm a misogynist, I'm a consumer, and I'm proud of it!"
Into this cultural void stepped the punks. The punks were like hippies on steroids. They carried the flame of protest forward right into the 80s, into the Reagan era. In England, you had bands like The Sex Pistols and The Clash. In New York, you had The Ramones and The New York Dolls. In Detroit you had MC5, Iggy and the Stooges, and Destroy All Monsters. In LA you had Dead Kennedys, Black Flag, and Bad Religion.
Fullerton spawned its own special breed of punks. Arguably the first hardcore punk band in Orange County was The Middle Class, which formed in 1976 in Santa Ana, but regularly played shows in Fullerton. Guitarist Mike Atta (who now owns Out of Vogue in Fullerton) says, "When we started, we thought we were totally alone. No one was playing this kind of music in Orange County." However, perhaps inspired by the success of The Middle Class, who were soon playing LA shows with Black Flag and The Germs, a number of other hardcore bands sprung up in Fullerton, including Social Distortion, The Adolescents, D.I., and others.
Punks in Fullerton faced an interesting dilemma. Fullerton has since the Nixon era been a pretty conservative place. Home of republicans, mega-churches, and white flight settlers, you would not think Fullerton would be fertile ground for hardcore punk. But punks thrive on conflict. One could argue that confrontations with police and city authorities only fueled the flames of the hardcore punk scene behind "The Orange Curtain."
THE BANDS:
THE MIDDLE CLASS
formed in 1976 in Santa Ana, California. The band consisted of Jeff Atta on vocals, Mike Atta on lead guitar, Mike Patton on bass, and Bruce Atta on drums. The band achieved major success in the hardcore punk scene of Orange County and LA. The band's most popular release was Out of Vogue EP, released in 1978, particularly known for its extremely fast title track. The Middle Class are generally considered one of the first bands to play hardcore punk.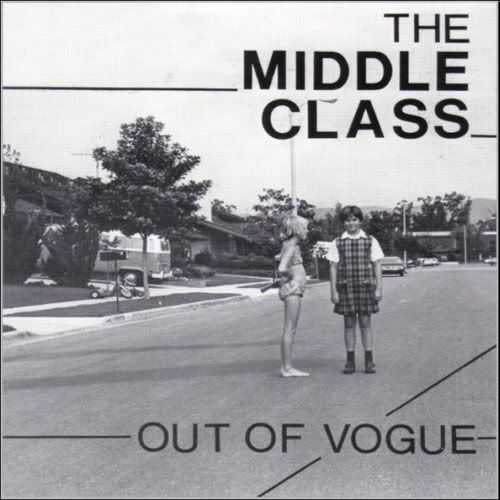 SOCIAL DISTORTION
Formed in late 1978 in Fullerton by frontman Mike Ness. The original lineup consisted of Ness on lead guitar, Rikk and Frank Agnew on guitars, and Casey Royer on drums. Its first single, Mainliner/Playpen was released in 1981 on Posh Boy, the label responsible for releasing the first singles and albums of many of the local O.C. punk bands. Rodney Bingenheimer of KROQ-FM took a liking to Social Distortion, releasing the single "1945" on his 1981 compilation album, Rodney on the ROQ. The rest is history.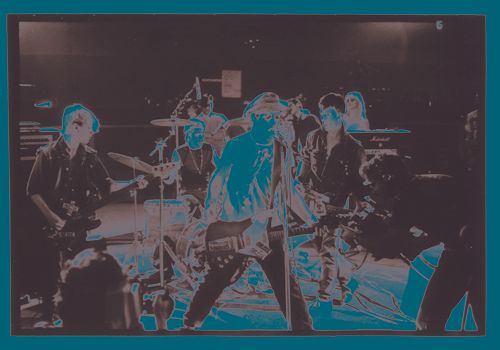 (photo by
Edward Colver
)
THE ADOLESCENTS
formed in 1980 in Fullerton, California. They were a punk supergroup, made up of early members of Agent Orange and Social Distortion. They are often credited as one of the leading bands of the 1980s hardcore punk scene. The Adolescents signed with Frontier Records in January 1981 and recorded their debut album, Adolescents, the following month. It quickly became one of the best-selling California punk albums.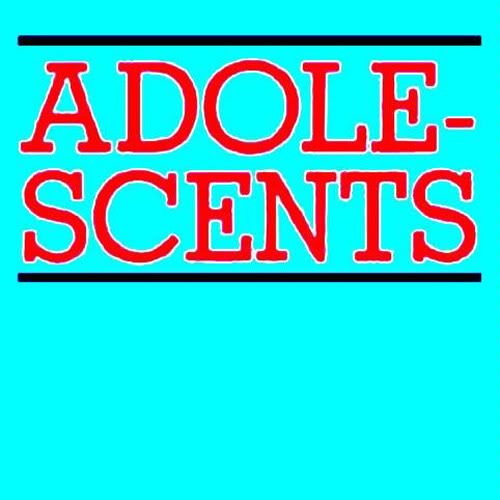 D.I.
formed in 1982 and combined the Orange County punk sound with a decidedly gothic style on their debut self-titled EP. The EP featured five songs including "Richard Hung Himself" (originally written by Casey Royer while he played for the Adolescents, recorded it with the Adolescents to later re-record it in D.I. ), "Venus De Milo," "Reagan Der Fuhrer," "Purgatory," and "Guns". This EP was later reissued as Team Goon with extra tracks including versions of Gary Glitter's "Rock & Roll Part II" and Devo's "Uncontrollable Urge". Their first proper album Ancient Artifacts was a more straight ahead Orange County sounding album that included a new version of "Purgatory" from the EP.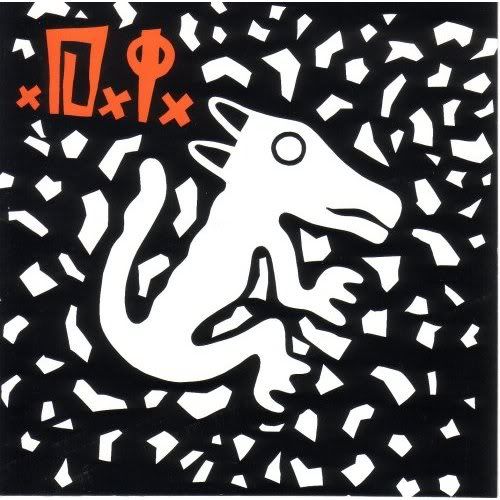 THE VENUES: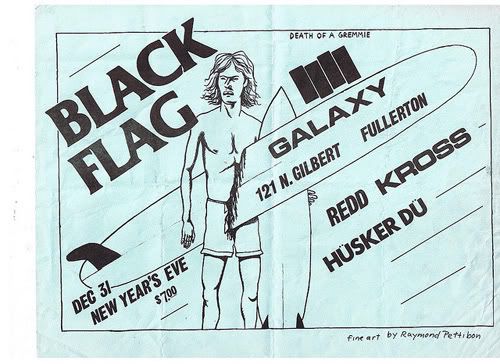 THE GALAXY was a roller rink-turned punk club in west Fullerton on Gilbert. Members of The Middle Class booked the shows, and soon The Galaxy was a regular venue for such iconic bands as Black Flag, Social Distortion, Circle Jerks, and a host of others.
ICHABODS was a rock-n-roll bar that would sometimes book punk shows. Located at the corner of Chapman and State College (where the Burger King is now). There also used to be a bowling alley across the parking lot called "College Bowl" (where the Smart and Final is now). Mike Atta of the Middle class says, "You had two cool places to hang out."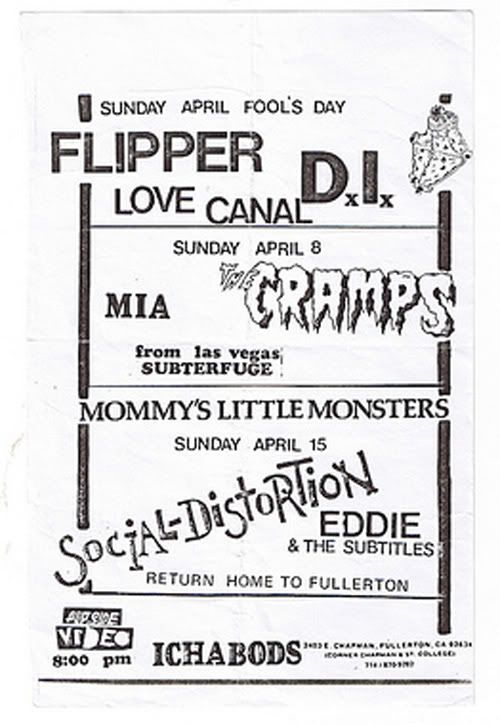 FULLERTON PUNK IN THE 90s
The 90s were a strange decade for punk in Fullerton. While, on the one hand, this was the time period when punk became commercially viable and achieved widespread exposure with bands like No Doubt and The Offspring, success had its downside. The 90s saw the birth of a new genre called "pop-punk". For the punks of the late 70s and early 80s, "pop" was not in their vocabulary. Their music was angry, often political, abrasive, lo-fi, and underground. With the success of No Doubt and The Offspring, major record labels started signing punk bands, and the music that arose in direct antagonism to corporate music, was swallowed whole by the corporate music monster. The major labels took this underground genre and tamed it—dumbing down the lyrics, toning down the political commentary, smoothing over abrasive lo-fi sound with high production studio work, and basically doing what the corporate music industry does best—taking something good and true and meaningful, commodifying it, and emptying it of all value.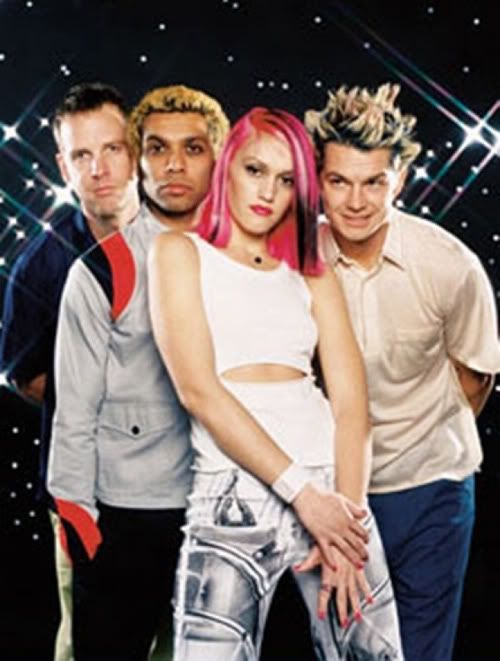 FULLERTON PUNK IN THE 2000s
The new millennium has seen a tremendous resurgence of DIY (do it yourself) art and music in Fullerton. A prime example of this is
BURGER RECORDS
, which started as an indie label, and has blossomed into one of the coolest record store/labels in Orange County, releasing music from local punks The Audacity, Cum Stain, Cosmonauts, and a host of other lo-fi garage/punk bands. Coinciding with the emergence of these new punk bands, a number of venues have opened their doors to underground punk again. Is punk dead? Hell no, and especially not in Fullerton!
THE BANDS (descriptions taken from the bands' facebook pages):
Known for their youthful exuberance and exuberant youthfulness, beloved in Milwaukee, ignored in Olympia, infamous in St Augustine, disrespected in LA;
THE AUDACITY
is the best band in Fullerton and has been for nine years now (!!! mad seniority) We play sometimes with Todd C, who was in Baghdad before you were in your dad's bag. New album out soon!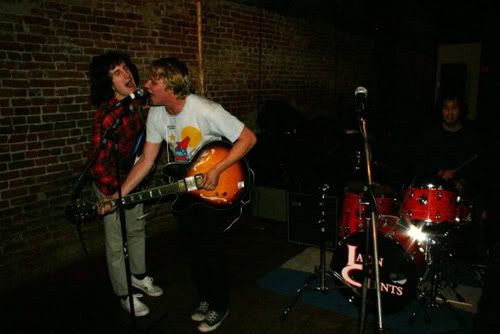 COSMONAUTS
: "Their raucous set was like if the Velvet Underground had turned to the MC5 at their Boston Tea Party concert in 1968 and, instead of insulting them, had turned and made love to them—and that was how Lou Reed wound up wearing that dog collar. I couldn't make out a single lyric, but did they really close the set with "Little Honda?" -Dan Collins, Editor, LA RECORD
PTERODACDUDES:
prehistoric party people.
WONDER WHEEL
: The combination of post-punk thuds, psychedelic swirls and krautrock rhythms (re)animates the colorful back catalog of Wonder Wheel. Over 20 solo albums have been reevaluated and songs redesigned to construct brand new pieces of pop galore. The band continues to work on new material and no end is in sight for these Hispanic California dudes.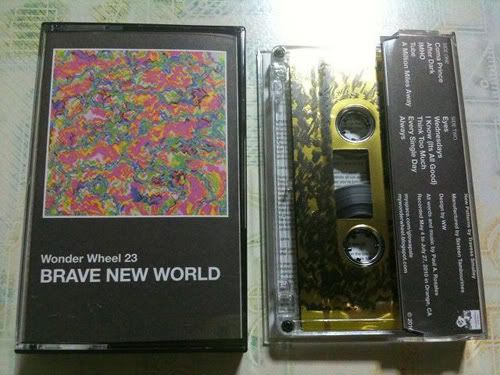 CUM STAIN
: Just got arrested outside Burger for either keying someone's car or motorboating them. LP out next month! #stupid #dumbass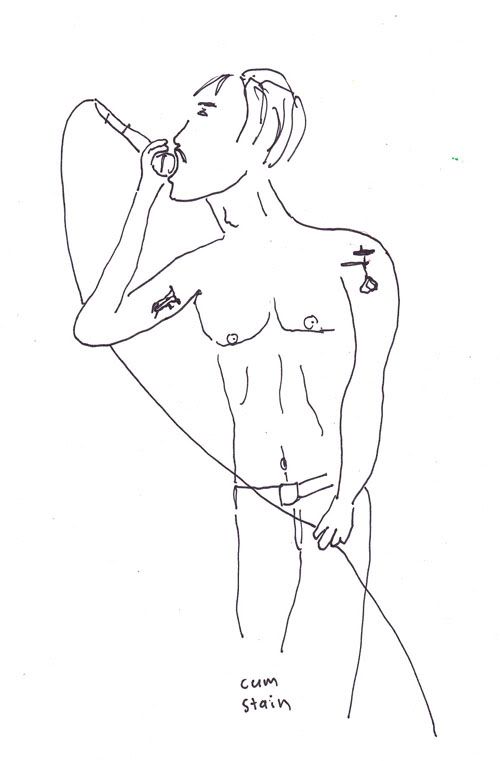 DEATH HYMN #9
: In the early '60s, we were part of the Motown Records studio backing band called the Funk Brothers. When Marvin Gaye had his first hit, we were asked to be his touring band for his first national tour. When we were passing through Baton Rouge, Louisiana, we stopped at a run-down gas station to piss and try to score some swamp dope. As we were walking around, we were ambushed by a group of smug, shit-talking zombies. They chewed on our brains while we were yelling for Marvin Gaye to save us—but his pussy ass just turned the bus on and left us to fend for ourselves. Our genre of music is gospel/power/violence.
CHICKEN OR FISH
: Ed Royce, you don't represent us. This is my band.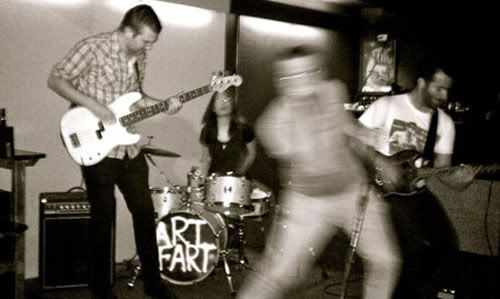 THE VENUES:
THE CONTINENTAL ROOM
: Troy Bootow, guitarist of the band Death Hymn #9 is largely responsible for making this Fullerton lounge a Sunday night haven for indie punk bands like The Audacity, Cum Stain, The Gospels, and more. Don't bother going there on Friday or Saturday nights, though. On those nights, you can expect to hear "dub step" and other such clubby nonsense.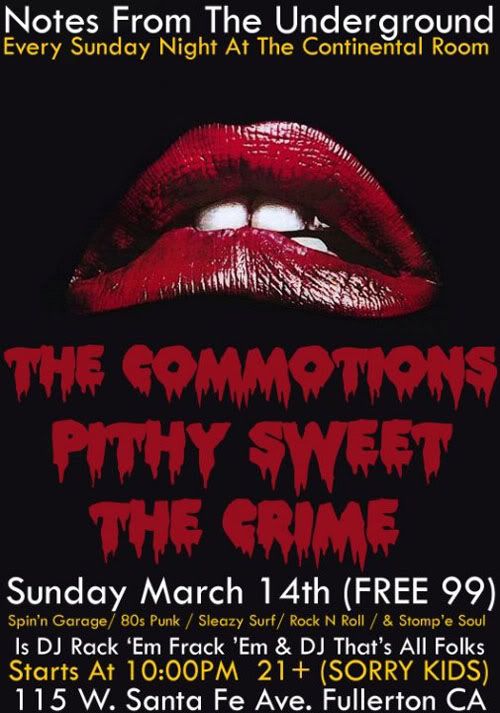 THE TROPICS LOUNGE
: Way out by the Fullerton Municipal airport lies the Tropics Lounge, a biker dive bar that just so happens to put on awesome punk shows (sometimes).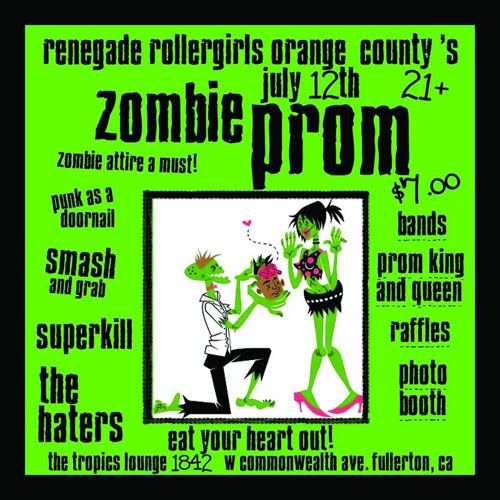 THE RIFF HAUS
: Located in a practice studio in an industrial part of Fullerton, the Riff Haus puts on some pretty kick-ass hardcore shows. A group called Orange County Pyrate Punx organizes the good shows there. Those kids like to mosh like crazy in that little room!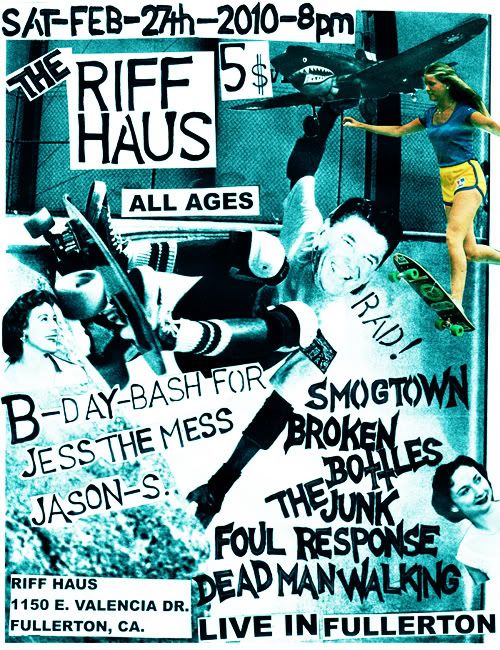 BURGER RECORDS
: In addition to being a record store that puts out awesome music on cassette, Burger Records also hosts live shows, featuring local and touring bands. BYOB baby.