Today is the second protest outside the Fullerton Police Station, as we seek justice and accountability for the brutal police beating and death of local homeless man Kelly Thomas. Here's the original ABC news story:
Here's what Kelly Thomas looked like after the beating:
Here are a couple videos of witnesses:
Kelly Thomas Arrest Video 2 from Davis Barber Productions on Vimeo.
Here are some pictures taken by Landon Lewis of the protest today. Come down and show your support for Kelly's family and help us bring those responsible to justice: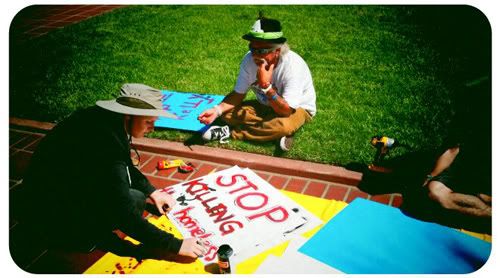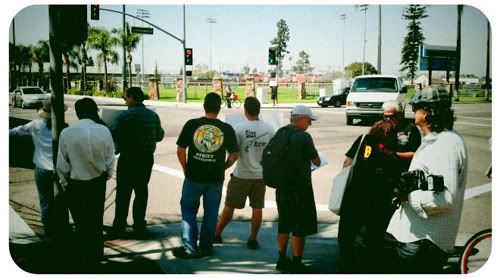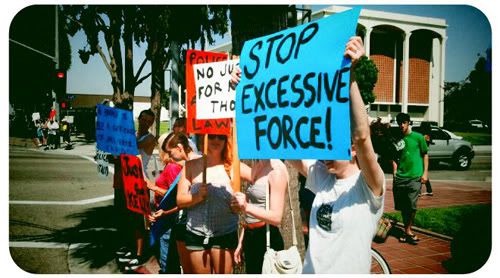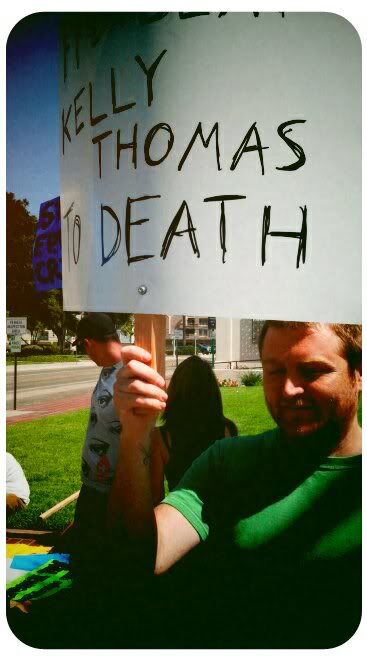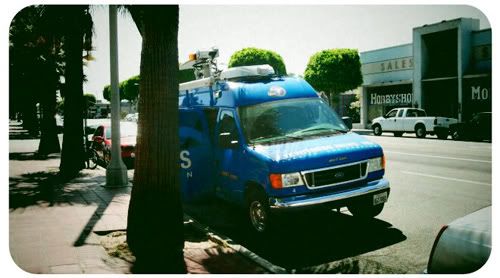 ABC news showed up to cover the protest.